World Cup [Asọ́m̀pì ìkó ḿbà ụ̀wà]
The world cup, especially for Africa; Amazigh emphasis on Morocco's triumph success; New music, poem, mix, etc.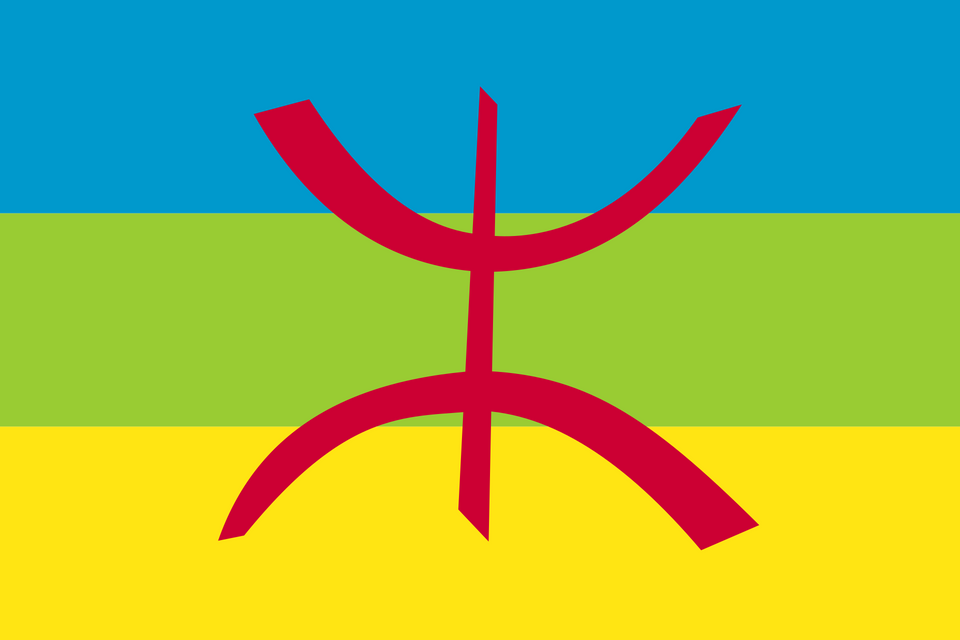 She don't speak anglais, okay, okay
But I still shoot my shot like my name Mbappé
Mba-Mba-Mba-Mbappé
Je suis désolé, me no speak français
I'm so-I'm so-I'm so-I'm sorry
—Day1 - MBAPPÉ
O Zidane, Zizou, what happened to you? I miss your tall
prestissimo cuerpo, your cante jondo Berber eyes, slick
quicksilvering on a field like a bath bead, your brilliant hadj-
rolling over Europe. O danseur noble, Marco framed you, I
say, insulting your mother, your sister. What chutzpah
to head-butt the grand finale of your hallowed gig.
…
"Yes!" Tonight I'll dream of drab English grub,
zesty underwear, & wake to the cry of a far-off vuvuzela.
—from Judith Terzi - The Soccer Fanatic's Wife (2013)
Yes, yes, I've been watching, but not with Ìgbò commentary, which is apparently available in Nigeria, but not here in Colorado. This has been a very strange world cup, though. As I've mentioned, I had an extremely shallow slope of anticipation (I still think I'm more excited for next year's women's world cup), and it was probably the relative successes of African nations that started to pique my interest near the end of the group stages. Morocco have gone farther than any other nation from The Continent, but even more impressively, all our five representatives have had African coaches. Walid Regragui and Senegal's Aliou Cissé have been especially impressive, and I hope these successes affirm the trend in having homegrown coaches. All the best to Morocco as they try to secure third place against an always impressive and dangerous Croatia.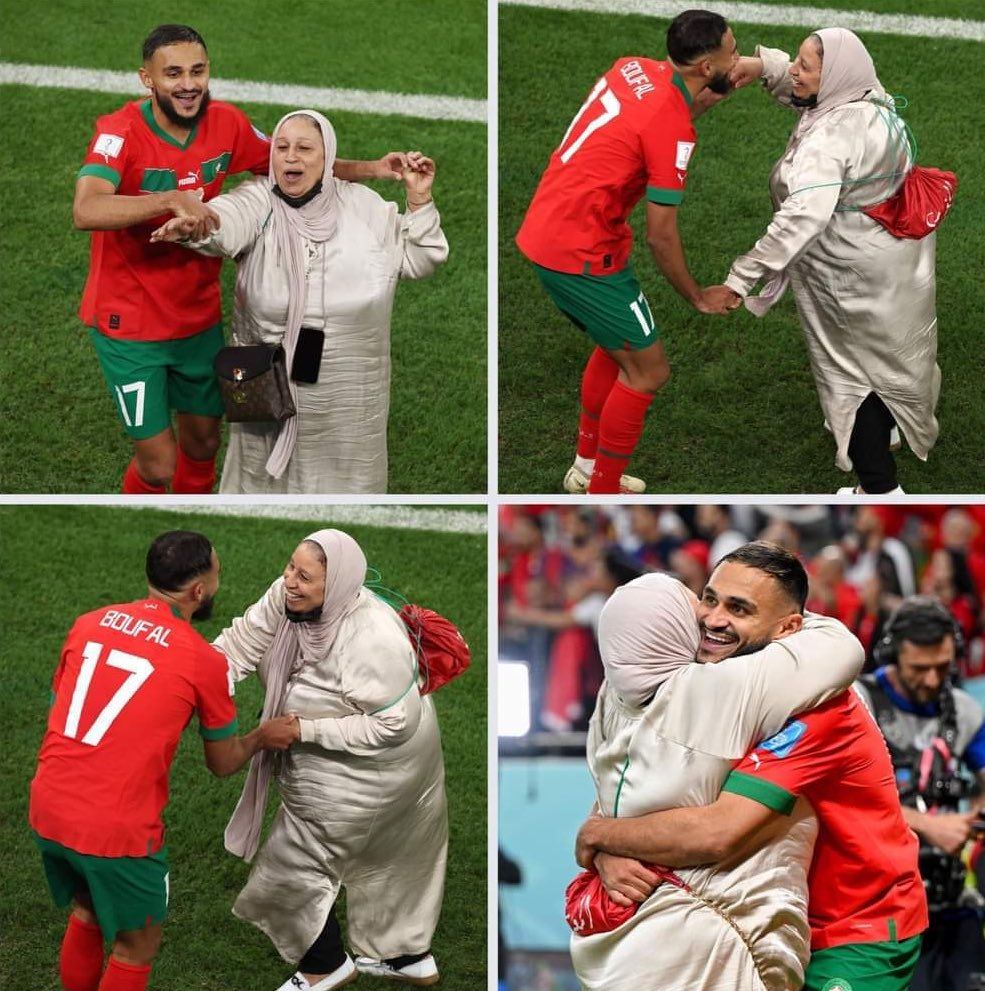 Speaking of Morocco, as a big booster of indigenous cultures, it galls me quite a bit to hear of it as a triumph for Arabic peoples. The main indigenous group in Morocco (and Algeria, Tunisia, Libya, etc.) are Amazigh/Imazighen, AKA Berbers (though you'll want to avoid the latter term where possible), and this post's cover image is their flag.
Given the ethnicity of so many of the Moroccan players, this is more a triumph of the Imazighen, and that should be more often mentioned. Of course one of the greatest players ever, and a former world cup winner, is Amazigh— Zinedine Zidane. The story of the loss and current reclaiming (through the Amazigh Cultural Movement ) of tamṣlyt (Amazigh indigeneity) is a typically grim, but gripping one. "My Amazigh Indigeneity (the Bifurcated Roots of a Native Moroccan)", an essay by  Brahim El Guabli, is a great short-read introduction, and I was especially struck by how bread went from aghrūm (Tamazight) to khubz (Daraji/Arabic) to pain (French) through his Moroccan schoolboy experience.
Amazingh Grace
Out of the west, Atlas high, looming over your shroom simooms
Flies Pazuzu, ¡pa' Zizou, pa' dentro! in four-four-two,
Flying wingers on either side.
¡Pa' Zizou, Oui! Spins la roulette, and O you bet on black!
Pa' Zizou through the gates, destroyer of Barce, destroyer of Barça
(And Aeschylus thought Helen was the bad-ass).
Yes, he who cashed out the caixa is the Beur-Beur god of Marseilles:
Marchons, on y va marquer, on y va taper!
His forehead bronzes the amulet on chariot wheels,
Feet so fleet you can't tell Mbappé's from Hakimi's,
Can't tell who plays for la race from who for la racaille.
The prophets of '98 say only football forgets
The space between your tread and your mother's truth,
So long as you invite yim on the pitch after the final whistle.
Dance for the one who raised you with a cultured left foot
To give the lie to that barbarian epithet.
❧ Uche Ogbuji, 15 December, 2022
As usual when I spade in such topics, a lot of language flies about, but I'll offer one pip: "yim" is Tamazight for "mother".
Indeed my poem was inspired by Terzi's poem above, my favorite poem on the sport. As for the rap quote, I went with the Aussie Day1. Australia did, after all, surprisingly well, making it out of a tough group.
No hols without music
…and I'm not just talking Mariah Carey's kickoff "All I want for Christmas" (no shade, though—that song is overplayed because it's freaking good!)
The November beat tape is out from me & the crew at The Beat Garden. My first one, "Ndu m oo" has a bit of Naija pop flavor, and my second, "Artemis Calling" is an ode to the rocket launch. Both made on the MPC, as usual.
I also created a beat for a Serato Kitchen challenge, and wrote a poem to go with it, recorded it and created an accompanying video from photos of my sleeping kids.
As the daylight fades we age wise rolling down the shades
Of reality, taking a tally of all the ways that the game mentality can flay our brains Kiss your pillow, kill the lamp, stretch out your mind
Prepare for an existence of a different kind
Shuttered up doesn't mean you're blind; see the scenes again like you pressed rewind…
—Uche Ogbuji - Unreel (2022)
I'll be going to see The Roots in Denver next week. They're probably the band I've seen live most often (7-8 times, by a quick count from memory), and it's always a great show. I've heard some share thrown their way at their recent penchant for recreating classics from the likes of Roy Ayers and Donald Byrd, but that's all meat and drink to my palate. I never saw those funk greats live, and The Roots get me pretty close. I plan to get my groove on steady as I did for Sa-Roc's recent visit to Denver, where she mentioned the effects of altitude, and yet gave us a marvelous show with her signature combination of sweetness, soul and fierce lyricism.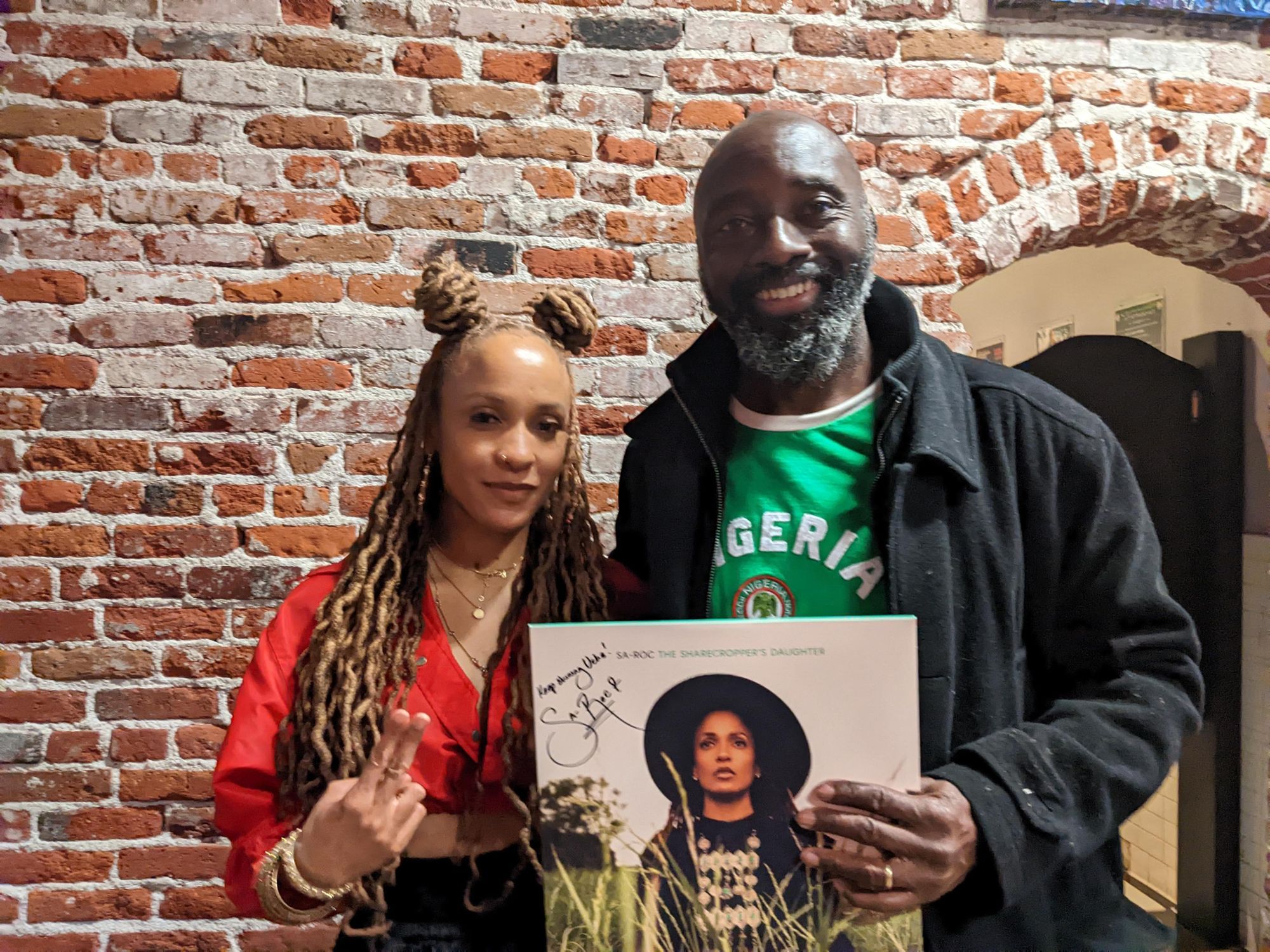 Meanwhile, mad props to her DJ (and Rhymesayers stalwart) Sol Messiah, who  even before throwing sly turntablist tricks behind Sa-Roc's back, was lacing us with classic tracks to get us hyped up for her entrance. What other DJ would challenge a crowd to belt out Tevin Campbell's "Can we Talk" as a pre-show exam? And because Denver and Boulder heads always impress with our nod knowledge, we gave it to him at volume 10. I'll make the recent single from his album my grown B-Boy shout for this post.
I'll make it a fusion for the African and something-other tracks, something not exactly new, but almost certainly new to you, this Naija pop style Christmas song from Afro Stringz, a collabo between Nigerian producer Young D and Hip-Hop violinist Miri Ben-Ari. Make we jolly eh!
Please do consider sharing this newsletter with others, and subscribing, if you haven't (button in the lower right). I'll be pausing the tech sections until the new year, but in a couple of weeks again: new sounds for the listening, new plays on the field of words, with the side sauce of odd juxtapositions. Dá àlụ́-nu!
❧ Égwú 🪘 Ókwú ✍🏿 Ígwè 📡 Ńdụ̀ ❣️