Newness [ọ́hụ́rụ́]
Janusing in January, O Rei Pelé, Music and poetry, now and upcoming, new music, ChatGPT, Microsoft and Google.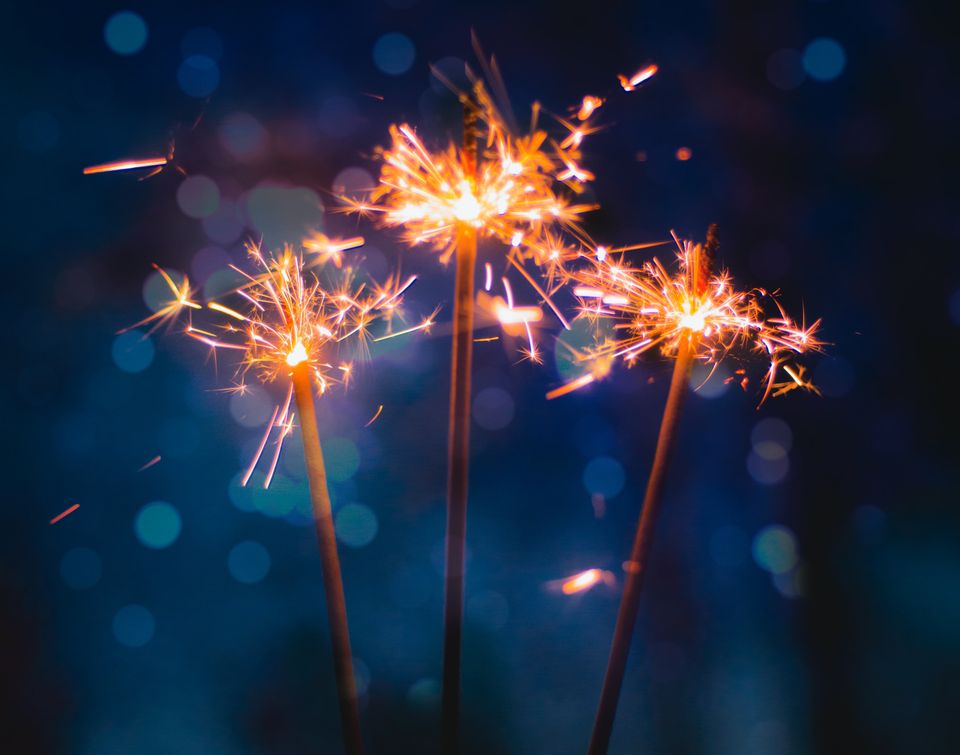 And surely ye'll be your pint stowp!
   And surely I'll be mine!
And we'll tak a cup o' kindness yet,
   For auld lang syne.
We twa hae run about the braes,
   And pou'd the gowans fine;
But we've wander'd mony a weary fit,
   Sin' auld lang syne.
We twa hae paidl'd in the burn,
   Frae morning sun till dine;
But seas between us braid hae roar'd
   Sin' auld lang syne.
And there's a hand, my trusty fere!
   And gie's a hand o' thine!
And we'll tak a right gude-willie waught,
   For auld lang syne.
—Traditional/written down by Robert Burns - Auld Lang Syne
Wind-up toys that don't wind up
Talking dolls that don't shut up
This is the type of presents that you buy when you're poor
So that's what you have to settle for
And it ain't no secret that everything's sunny
If you're living in Palm Springs with all that money
America-nomics works, and I won't argue, that is true
But if the economy is getting better, getting better for who?
Well, if you ask me, I'm doing much worse than before
With the welfare cuts I don't eat no more
So if I did want to go out, I couldn't go nowhere
'Cause I ate every last one of them reindeer
Rudolph first, I went down the list
I got so hungry I just couldn't resist
I ate Dasher, Prancer, Dancer, Vixen
Fried them up and started to mix them
And before you knew it, they were all gone
I wonder what y'all gonna do about my reindeer song?
—Kool Moe Dee [Treacherous Three] - Xmas Rap
The ancient tipple song of Scotland which has become our New Year's standard is an uncomplicated nod of the Janus heads while dreaming of newness. A sip, of bubbly perhaps, for old time memories, and in the hope of coming providence, my jo! Oh the raising of pints, the gamboling about highlands pulling daisies, after paddling about in streams, and of course playing scrabble, commonwealth style where the Chambers dictionary offers "jo" for a convenient way to deal with that high-value tile on a tricky board. This is all meet and meat in the Loomiverse, and I wish you the best of all this in 2023. Of course, since it's the Loomiverse, let's also redirect to Kool Moe Dee griping about Reaganomics, with the grisly detail of ghetto Santa having to feast on his reindeer. Oh yes. That's why they call it Beat Street.
In the moment
Where shall our feet wend now we've come down
From the flower-flung hills to awake in the town?
Where did our fingers rest, dried from the brook,
Sea-seeking each other by high overlook?
Where shall our minds roam, losing recall
Of matters made grand for that they're so small?
To new days good speed while memories recede
With the swoon of the sip and the fume of the weed.
❧ Uche Ogbuji, 5 January, 2023
Pelé—what a life!
The world cup ended, Amazingh Grace and all, with Messi lifting the cup and everyone patly saying "that's it; he's the GOAT", but I was never buying that, and as if for somber reminder, just a few weeks later, the true GOAT has left us. Not only fors Edson Arantes do Nascimento have 3 world cups to Messi's (and Maradonna's) 3, but what he did with Santos as well as Cosmos was genuinely world-changing, and the likes of which we'll never see again. Besides, if it's about skills, almost everything some player is famous for doing—Cruyff turn, la croqueta, o elastico, la roulette, la rabona, el sombrero, la chilena—you name it, Pelé did it first.
A tidy reminder that there were some mighty fine things in auld lang syne.
More then, plus now and soon
I'll be kicking off 2023 appearances performing a poetry + music set as part of the Carbondale Salon at 6pm, Sat, 28 January, alongside 5 other exciting artists in a variety of disciplines. Hope to meet some of you there!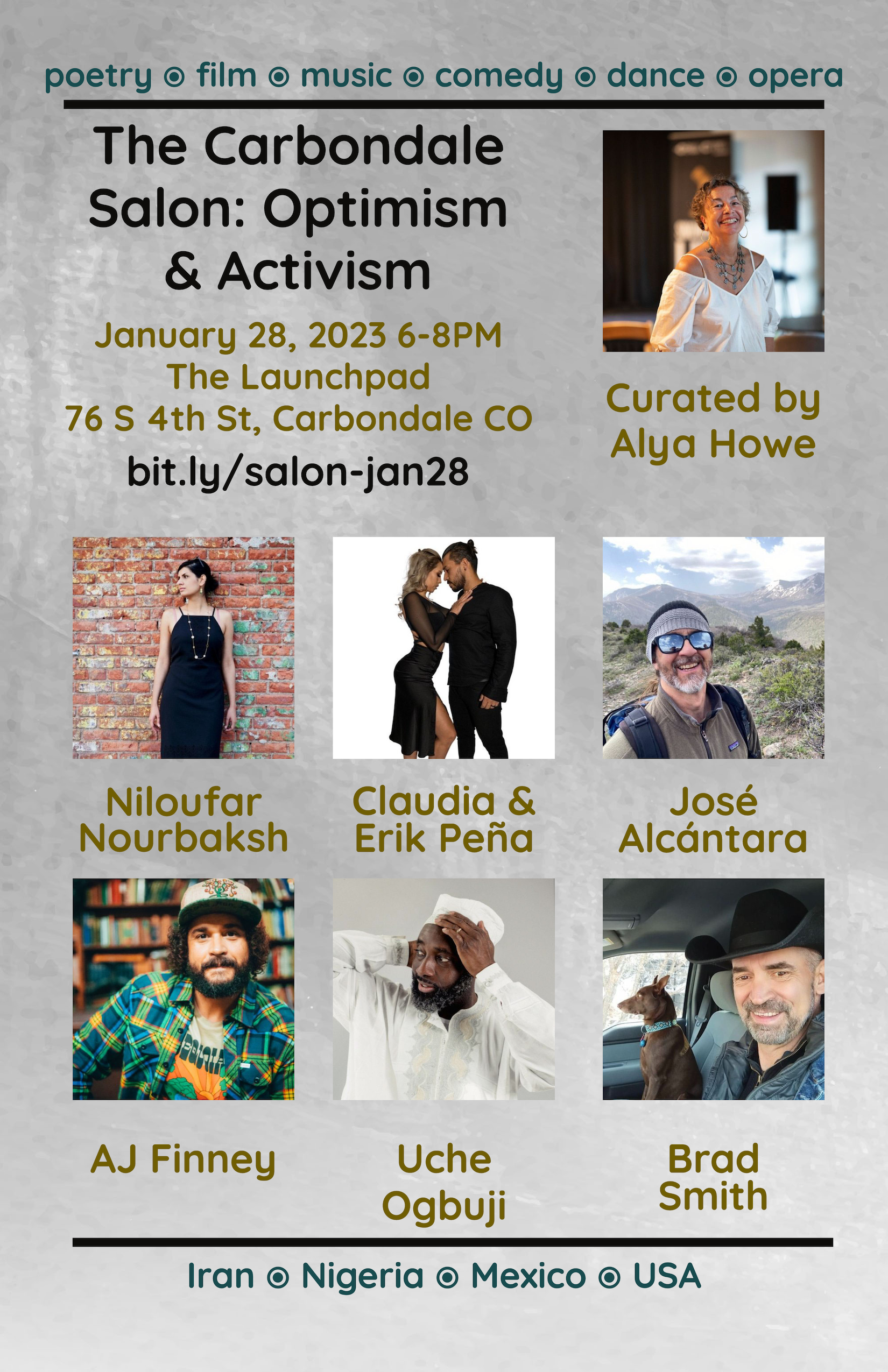 About a month later, on 2 March, I'll be at The Wright Opera House in Ouray, Colorado featuring for Poetry at the Tavern, starting off at 7pm.
The December/Holiday beat tape is out from me & the crew at The Beat Garden. I have a couple of MPC-based tracks, including "Sleigh".
I put "Jingle Jump", my second tracks from this beat tape, separately on Soundcloud (and Bandcamp).
It's the full moon tonight. Right as 2011 was flipping into 2012 I had a pair of poems published in String Poet, one of which was a straight translation of "El Amor Ascendía Entre Nosotros," by Miguel Hernandez, and another a looser adaptation that I felt captured a bit more of the whimsy of the original Spanish.
On one hand:
Flesh moved, anxious to encircle,
Clarified the swollen bones,
But arms, aching to stretch,
Perished in very arms.
—Uche Ogbuji - from Love ascended between us, 2011
On the other:
Desire flooded limbs restrained,
Overwhelmed our grasping senses,
Left us vulnerable to stroke,
And dumb to use the orb as dish
To serve each tasty other.
—Uche Ogbuji - from Folly between us, 2011
Another New year offering from the more recent archives is a bedtime poem for kids, Lullay, released in 2018 by Flock and EAT magazine on Bandcamp and Spotify.
ChatGPT and web search engines
I've had a moderately curious eye on ChatGPT, the dialogue-based knowledge agent experiment from OpenAI. It's undoubtedly interesting, but one of the first things I noticed in general chatter about the technology was the idea that it might replace Google search. It was an idea that alarmed me somewhat, and reinforced my feeling that the actual dangers of the emerging breed of publicly available AI systems often differ in subtle ways from the ostensible dangers that tend to grab the headlines.
A supposed opposition between ChatGPT and web search takes me back about ten years, to an expert workshop I was invited to as a concept was emerging called knowledge graphs. I've already mentioned my more recent work bringing options to borrow library books to the right side panel of Google (and potentially other) searches. The entire side panel on a Google search represents a database of the underlying things that users search for: people, places, media such as books, songs and films, organizations, products for purchase, or for support, and so much more. This side panel is called the knowledge panel and the data that feeds it is organized into something called a knowledge graph, in a standardized form that all sorts of technologies can work with as well as Google (and my company). Wikipedia is of course a massive source of data in the knowledge graph.
The standardization is key. I have no deep insider information to share on Google, yet I can assure you that if they'd wanted to create something like ChatGPT, they've had the talent, research and development to do so for well over a decade. As Google became such an imperious force on the web they already went through occasions rolling out features that would answer user's questions without actually leading those users to the web sites where the desired information was already housed. This caused a lot of fear among web publishers, and was building into a massive backlash.
Google decided to working collaboratively (the workshop I mentioned was part of the process) on a standardized knowledge graph formats and conventions. I think this was a smart way for them to continue to improve the search experience with less danger of completely upstaging the trillion+ web pages from which this valuable knowledge is derived. ChatGPT, could unfortunately re-up that danger, through the specious seduction of a dialogue interface, making users ask for something that would definitely come back to bite them hard. It's a bad idea to signal to Google that it's OK to cut source web pages out of the picture, because if they ever determined to, they could do much more readily than ChatGPT does, but with the addition of all the other numerous ways Google has their hooks in us. I also think that either party that made a serious play of doing so would soon fall afoul of regulators, probably in Europe to start with.
All that said, it seems Microsoft has just decided to take a punt on using ChatGPT as a weapon against Google. They've been desperate for years to find a way for Bing to compete with Google, and it's maybe not surprising they'd latch on to anything that feels like hope. If they find a way to use ChatGPT while still preserving links to original content, it could be a nice boost to competition in web search engines, but if not, it could inspire Google to play dirty pool, which could get ugly.
Full moon music
Still on that world cup vibe, here's a booster song for African teams, though with a clear Cameroonian bias.
The London collective SAULT, with some links to The Continent, has recently released a flurry of music, in all sorts of styles, but my favorite album from the set is 11. There are so many sweet songs here, and it's a complete, 11-track listen.
Speaking of an artists who's been releasing music by the lorry lately, Homeboy Sandman has just been on a 13 songs for the 12 days of Christmas tear, but the main song of his I'll share came a month before that. It's fun to have a good old fashioned chilling in my hood type hip-hop track again.
Please do consider sharing this newsletter with others, and subscribing, if you haven't (button in the lower right). Ever new sounds for the listening, new plays on the field of words, fresh takes for tech's sake, with the side sauce of odd juxtapositions. Dá àlụ́-nu!
❧ Égwú 🪘 Ókwú ✍🏿 Ígwè 📡 Ńdụ̀ ❣️