New year moon (Ọ́nwá ḿbụ̀)
Poetry meets The Breaks, gearing up for the Carbondale performance, Looking for a new Microblog (Twitter, Mastodon… Post.news?)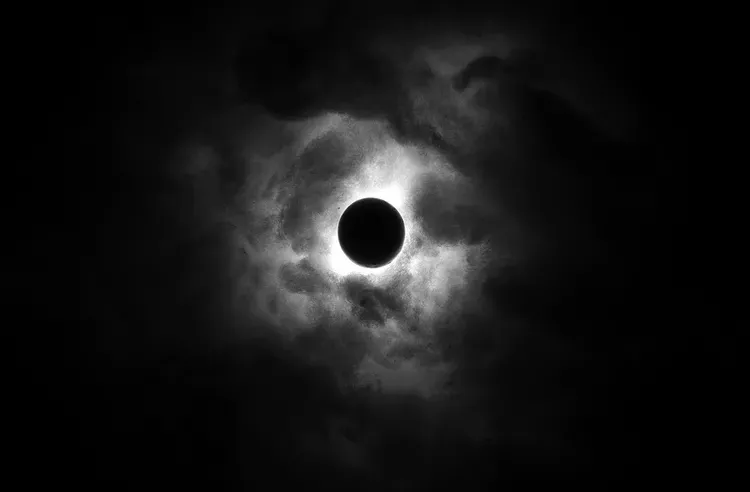 Late at night, I catch a buzz, then I write
The type of ill shit to make the mind feel tight
And be wanting to battle like every five minutes
But I'm in this like Guinness so that ass get finished
—Buckshot [Black Moon] - I Got Cha Opin
There's a new, young moon riding the hills tonight;
There's a sprightly, young moon exploring the clouds;
There's a half-shy, young moon veiling her face like a virgin,
Waiting for her lover.
—Langston Hughes - The New Moon
This newsletter began (as it should) with a new moon, (ọ́nwá atụ̀ọ́!) and tomorrow we have the first new moon of 2023. Normally the Ìgbò calendar term ọ́nwá ḿbụ̀ ("first moon") would refer to our own lunar new year, which is closer to late February as it falls now, but I'll adapt it temporarily to Roman style, just to make the topic count. My own mood of newness (ọ́hụ́rụ́) persists, and I have a sense this year has a lot hidden away for me in its trunk. May they be good things, and for you as well, august reader.
Rumi Notion I
A bird high on wing, unseen;
Its fleet facsimile sweeps the ground
Fool that I am, I chase the shadow.
Child that I am, I allow my inner fool—
Earthbound feet rising to knee height,
Eager to land on the shadow, and leap, and again;
Glad indeed for the bird's safe-keeping
High on wing, unseen.
❧ Uche Ogbuji, 19 January, 2023
I have a bit of my own something new, a DJing concept I call Poetry Meets The Breaks. I live-streamed the inaugural show, and felt great doing it, so plan it for every other Sunday, starting on 5 February (to accommodate travel). If you'd like to catch a replay, or if you caught the show and would like the tracklist, poems recited, etc.:
I was featured in an article in the Sopris Sun newspaper about the Salon performance show in which I'll be performing (poetry & music) next week (Jan 28). Includes some words from me & some of the other artists.
Twitter, Mastodon and Post.news
Long annoyed with Twitter, mostly because of its character limits, I've have tried many alternatives over the years. When at a loose end I check with my friends in the instant messaging and microblogging technology startup space, dating back around the turn of the millennium when the office of the company I'd founded happened to be right next to the offices of what became Jabber and the XMPP protocol (which was well ahead of its day).
I gave Mastodon a look a couple of years ago. The first thing that struck me was the decision paralysis about what server to join. I feel a belonging to many communities, and these had varying levels of overlap with established Mastodon ones. There was really no "right" fit for me, so I was immediately looking at a stretch of homework and cogitation just to decide where to land. That wasn't coin I could easily convince myself to spend, so I just went "meh!"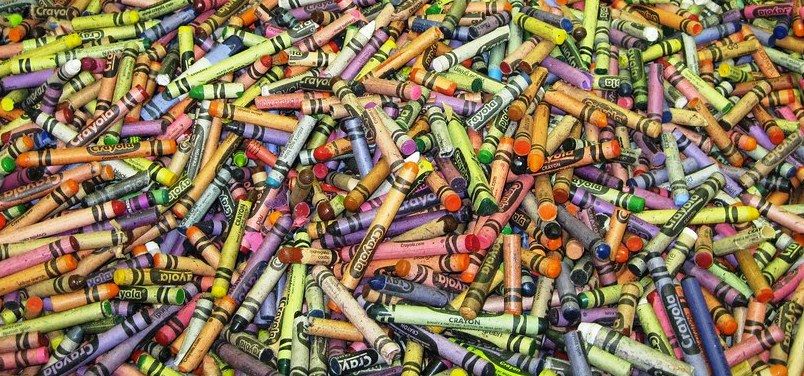 With Twitter's recent travails, I've had another quick look. The official list is a long train of many narrow carriages (look, I'm a Gooner, but does arsenalfc.social really make sense as my jumping off point? If someone like me who makes a living in the data world struggles with this menu problem, I despair of Mastodon's ever hitting anything like critical mass—the most important thing Twitter offers.
Philosophically, I'm well in line with federated systems such as Mastodon. The sort of messy boundary-making I've just complained about does truly echo our humanity, so my problem with Mastodon isn't one of philosophy, but of practicability. Federation works in organic situations. We form identities at birth, migration for livelihood, as we learn more about ourselves and others etc. But the idea of Mastodon as an escape from Twitter doesn't line up as an organic migration. People migrating aren't suddenly committing to a major calculus of their affinities. They just want another, less poisoned Twitter. Mastodon gums up the works of decision-making, so I think it will struggle to be the landing place. I can always change my mind, though. The social networking space, as I hinted, has been volatile this entire millennium.
I learned about Post.news, which feels a bit like a Tumblr-cum-Twitter, and I'm giving that a go. It's thrown less of a cognitive barrier to entry, and they do seem to be thinking somewhat about sustainability, which a surprising number of non-federated social networks don't. We'll see if they have a chance at critical mass.
Recommendations
When Ali Farka Touré plays, you listen. It's as simple as that. Never mind that this is the Tupac treatment, as the Malian legend crossed life's horizon over a decade ago; we can be thankful that his estate (including his similarly talented son Vieux Farka Touré) has collected some of his previously unreleased songs, a project called Voyageur.
Listen, I don't know what's behind the recent spate of Hip-Hop legends re-up songs (many of which I've featured in this newsletter), but I'm ever so here for it. I mean, Method Man, Nas & Black Thought on the same song? Ye gods!
I have a soft spot for Denver-based The Motet because many years ago I went to hang out with a friend of mine in her multi-tenant Boulder music studio. She showed off her amazing sound system—we listened to Pink Floyd, Quincy Jones and other such. I took my then 7 or 8 year old son along and one of the main guys from The Motet happened to be in the other studio room. As soon as he heard Osi machine-gunning questions about the equipment (as Osi does), he came in, and took the boy aside for a chat. I didn't follow the whole thing, but I could see him showing Osi synths, soundboards and other equipment, patiently feeding Osi's characteristic flood of curiosity. The Motet are a big deal in these parts, and I didn't want to go all star struck when he brought my son back as I was leaving, so I just thanked him for being so cool, and we jetted.
They have a new album out, and it's full of that typical, rich, creamy Motet funk. Give their first single a listen, and you'll be looking for more, which is all good, because they're heading out on tour now.
Please do consider sharing this newsletter with others, and subscribing, if you haven't (button in the lower right). Ever new sounds for the listening, new plays on the field of words, fresh takes for tech's sake, with the side sauce of odd juxtapositions. Dá àlụ́-nu!
❧ Égwú 🪘 Ókwú ✍🏿 Ígwè 📡 Ńdụ̀ ❣️