Mountain cold [Úgwú óyí]
A cold month in Colorado; nevertheless a trip into X-Games territory for poetry & arts. Much music shared & recommended.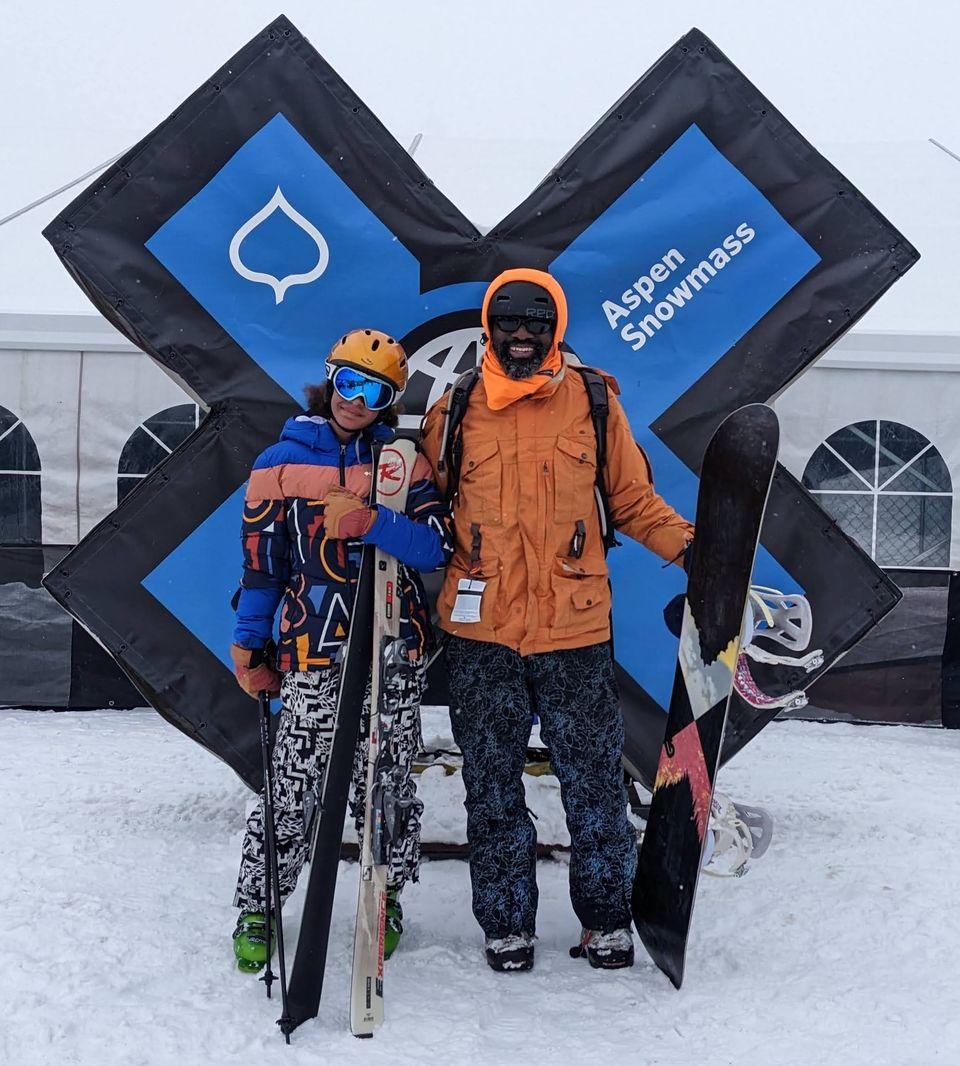 An emerald stream—pure spring water,
Cold Mountain's moonlight is luminous.
In silence I realize my spirit is clear.
Seeing the empty sky, things grow even more still.
—Han Shan, translated by Peter Levitt & Kazuaki Tanahashi
And now you're hopping onto the gondola
With a snowboard attached to your foot
Goofy foot, ok
Regular foot, ok
And with the fever for the powder
You'll be on that hill all day
Front edge digger, faceplant, it hurts
Your face scraping hard in the hot cold ice
Scorpion back pincher, ain't nothing nice
—Fishbone - Faceplant Scorpion Backpinch
When my Norwegian friend was first trying to convince me to try skiing, I kept saying "I'm Nigerian, mate, what am I going into those cold mountains for?" He did succeed, in a chain of events that led to my moving here. Since then, I often hear from Nigerian friends and family: eh? you live in the mountains? Is it not too cold? I have to reassure them that at least on the front range, where I live the weather is mild, and usually very pleasant.
Temperate
Though clouds break open
To shape an empyrean bowl around our home,
These fingers and toes feel the full stretch
From heart pump into abyss.
Surely this is the absolute.
Surely not.
363 Kelvin
Is the reading of miracle.
Our temple of atmosphere, even on fast days
Leaves bread crust grubby in its corners.
We gauge cold against cozy,
Too pampered to even understand
How life might be gauged against cold.
❧ Uche Ogbuji, 2 February 2023
This year I'm wondering if the elements have been sandbagging all along, because we've been under a proper hyperborean air mass for about a month now, which is very unusual in my experience. Undeterred, I drove over the continental divide with my daughter this past weekend to the Roaring Fork valley where I was performing in the Carbondale Arts Salon show. We also took the opportunity to hit a few trails at Buttermilk, where the X-Games were co-incidentally taking place, and at Aspen Mountain.
The performance itself went well, and it was cool to see the media interest before the sold-out show. I spent more time in interviews than in the show itself.
I had a few poems from Ńchéfù Road in my set, including "Canal", set to a beat I composed.
Speaking of composing beats, I contributed a couple of tracks "Boom you Rang" and "She Returns Thirsty" to the January release of The Beat Garden collective.
Sharing Music
Before Reddit shut down its live-streaming network, RPAN, I used to do a regular set of African music I called Afriquesque. It was satisfying to opening folks up to the enormous basket that is The Continent's music. I've been slowly figuring out my post Reddit regime and a return of Afriquesque has been overdue. In mid January I enjoyed dipping my toes back in the mmiri.
Continuing on The Continent, I have to go with Burna Boy, who went for the common touch in the video for "Common Person".
The grown B-Boy recommendation is in some ways not that much of a departure. After all, the Igbo man opens with "my name is Tobechukwu Dubem Nwigwe". The rapper also creates a wholesome tableau, with his family and band, in this live set.
Finally, here's a collaboration along the ever satisfying axis of funk/electronica meeting the sound of Brazil.
Please do consider sharing this newsletter with others, and subscribing, if you haven't (button in the lower right). Ever new sounds for the listening, new plays on the field of words, fresh takes for tech's sake, with the side sauce of odd juxtapositions. Dá àlụ́-nu!
❧ Égwú 🪘 Ókwú ✍🏿 Ígwè 📡 Ńdụ̀ ❣️